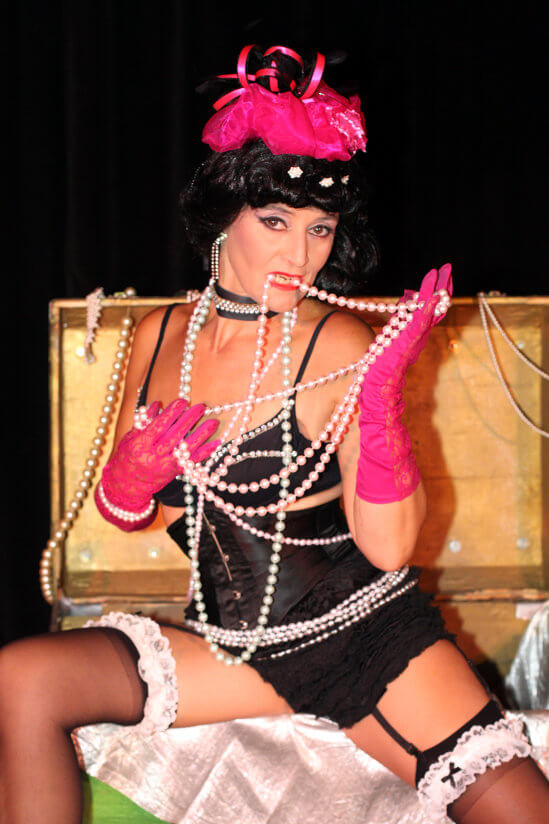 Lilly's Wonderland Bar!
The place where the dolls are dancing und stripping, where music is heard and the hips are swinging,
there is laughter and fun.
This small but nice burlesque bar is located in the middle of the old town of Köpenick.
Here you will find a fantastic Burlesque Show every Saturday with varying female artists.
On the specified dates Nada Njiente as femme fatal, leeds through the program with charm and wit,
and performs, with her distinctive smoky sexy voice erotic songs of yesterday and today in styles from the 20s.
Lilly's Wonderland – Where miracles come true!
12555 Berlin-Köpenick Kietzerstr.3
Doors open: 20h – Go to Start: 21h
Reservations: +49(0)176 67440595